Sunday, March 2, 2014 at 4:15PM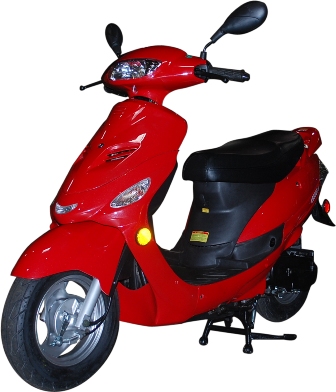 How cheap is this? Very, as it turns out.
An annoyance (erm, acquaintance) of mine owned a scooter for a brief spell. It was a way for her to get around town without relying on someone else's car. This worked nicely for a while, until the day came it wouldn't start as she was about to head home for the day.
Now, you or me or anyone else in this scenario would put some effort into getting it started. Maybe try jumping it. Or attempt a push-start. Call AAA. Or ask a friend to help get it home. Or maybe roll it over to the scooter dealer a block away.
She decided the best course of action was to leave it in the parking lot overnight.
"Fair enough," I said to myself. "I wouldn't trust my belongings in this neighborhood overnight, but maybe she has some faith in humanity, and she'll have come back in a day or two with a friend who has tools and/or a pickup truck."
But that didn't happen. In fact, that scooter stayed put. For months. Then she quit that job. And another month went by.
So I took it.
in

LeadFoot